ACT's Summer 2022 production of Peter and the Starcatcher
---
San Luis Obispo Repertory Theatre's Academy of Creative Theatre (ACT) is expanding. Generous grants and a new headquarters building have driven the program's dramatic growth in recent months, according to SLO REP Managing Artistic Director Kevin Harris.
"We are thrilled that enrollment in our programs has rapidly expanded in ways we didn't think possible as recently as 15 months ago," Harris said.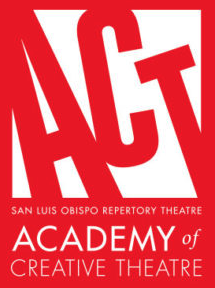 "In late 2021, we thought we wouldn't be able to expand ACT enrollment and programming until we completed construction of a new downtown theater in 2027," according to Harris. "But thanks to two key grants and our new headquarters building at 3533 Empleo Street in San Luis Obispo, which we bought last March, we have had both the funds and the space to greatly expand ACT enrollment. This year we are on track to nearly double ACT enrollment, years ahead of what we thought possible."
SLO REP Education Director Kerry DiMaggio said that ACT has been at capacity, with about 250-300 students enrolling annually and with long waiting lists since at least 2013. Enrollment is projected to exceed 400 students by the end of 2023.
"Our programs adhere to California's Visual and Performing Arts Standards, as well as national standards for theatre education," DiMaggio said. "We offer programs in all aspects of theater production, teaching the same techniques and curriculum that aspiring theater professionals are taught."
Since its inception in 1997, ACT has served children and teenagers 35 weeks a year with after-school activities, summer camps, workshops, mentorships and other enriching arts curriculum not readily available in local schools.
"As proud as we are of the increased enrollment and our program quality, we are even prouder that we have never turned anyone away because of an inability to pay tuition," DiMaggio said. "That's been possible solely because of the generosity of our donors."
Two grants have been especially helpful in supporting financial aid to accommodate the increased enrollment: $5,000 from the Janssen Youth & Youth Sports Fund held at the Community Foundation San Luis Obispo County, and a $2,500 grant awarded last December from Central Coast Funds for Children. Together these grants funded 30 scholarships to offset tuition through partial and full scholarships, ranging from $100 to $500, since June 2022.
"The enrollment numbers are terrific, but much more important is whether we're making a difference in young people's lives," Harris said. "We have heard from dozens of parents that ACT gives their children a focus and purpose that can be life changing, and we've heard that from the students as well."
Charley Beck, a junior at SLO High School and an ACT student says her participation in ACT has been life changing. "I have found a beautiful, diverse community that has led me to my passion and given me confidence in my future," Beck said.
ACT provides year-round theatrical training for youth from kindergarten through twelfth grade. Students involved in ACT learn from professional artists in programs designed to help students explore creative self-expression and individuality.