If you're reading this, then the news is sad because it means that my friend and sparring partner Sandy Baer has died.
I got the call announcing that hospice had been brought in for Sandy while I was packing to travel outside the country. I spoke with her husband Don that evening and he confirmed the worst in a trembling, broken voice. Sandy had been suffering various ailments in recent months, he said. The end was near. It was just a question of time.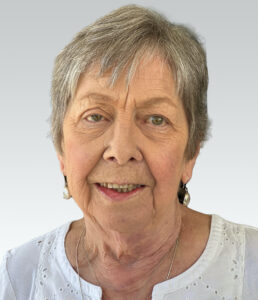 Sandy was (how eerie to suddenly use past tense) pencil-thin, gravely-voiced, and quick to speak her mind with that distinct Missouri twang—whether you wanted to hear it, or not. In 33 years of friendship, I don't think I ever saw her wear a dress or a skirt. Like many of us, Sandy fled the doldrums of the Midwest for the California dream, first in San Francisco and eventually the Central Coast.
Our paths initially crossed in the spring of 1990. I was a features reporter for the Telegram-Tribune, assigned to cover an evening faculty science presentation at Cuesta College. Sandy was handling PR, serving as my media contact. We sat together in the back of the auditorium, neither one of us quite sure what the professor was saying, but there was some degree of chemistry between us.
Sandy jumped to a marketing position at the San Luis Obispo Symphony just as I was beginning my radio career, so we worked together frequently. It was her idea for me to emcee the first ever Pops concert in Avila Beach in 1992.
She also badgered me into climbing into a small plane and zooming down to Mexico in a white-knuckled flight to write a feature story about Flying Samaritans—I kissed the ground at the San Luis Obispo airport upon our safe return. Sandy stood there laughing.
When I needed extra income, Sandy suggested to Don (she always called him "Donnie") that I work at his computer company, The Mac Garage. So, yes, there's a definite history between us.
But I will not sugarcoat my friend. Sandy was a literal force of nature, a hurricane. Full of energy. Unstoppable. A person to be reckoned with. She torched bridges, often alienated colleagues, and battled personal demons to the very end. She did not tolerate fools lightly. Her fuse could be short.
Deep down inside, there was probably affection and respect between us, but more often than not, we were oil and vinegar, fire and ice, Felix and Oscar. Don would sit there laughing, eyes rolling, as Sandy and I regularly traded barbs and insults. It seemed that we were both put on this earth to needle the other.
Sandy preferred to be off somewhere in an audience, applauding and cheering on whomever might be on the stage. If there was a local opening, or exhibit, or concert, chances are Sandy was there."
However, please give the woman her due. Sandy loved San Luis Obispo. She loved the arts. She didn't simply read books; she devoured them. Her work as a freelance writer found a home in local publications like SLO Journal and SLO Review. Don typically was a homebody; Sandy preferred to be off somewhere in an audience, applauding and cheering on whomever might be on the stage. If there was a local opening, or exhibit, or concert, chances are Sandy was there.
Sandy also supported the arts by serving on both the city's Promotional Coordinating Committee and the Cultural Heritage Committee. Her nonprofit work continued until recently as a board member for both the History Center of San Luis Obispo County and the Foundation for San Luis Obispo County Public Libraries.
This is starting to read like an obituary, a task better left for others to compile. I pack my bags and fly off, but Sandy comes with me, an unexpected travel companion. It's hard to shake off all those memories, even when a continent away.
Damn, she got to me at times. Probably to some of you, as well. But if you're an actor, a writer, a musician, a dancer, a poet, an artist—anything artistic—the news today is more than sad. We've lost a one-of-a-kind, life-on-her-terms, tireless advocate for the arts.
And suddenly the audience for it all seems just a little quieter.