Winter Dance Party at the Clark Center May 6
These concerts were scheduled April 29-June 17, 2023.
---
At last, spring has sprung and that means the long, wet winter of our discontentment (for some of us) is finally over.
It also means longer, warmer days with a multitude of local outdoor live music options. Several Central Coast wineries like Claiborne & Churchill, Cass, and Rava will begin hosting weekend shows later this month.
Recently, local breweries like Barrelhouse in Paso also have joined in on the live entertainment scene with their cool, intimate, outdoor stage. A "Barrelhouse Jam" will usher in their 2023 music series on Saturday, April 29 with The White Buffalo, Próxima Parada and The Mother Corn Shuckers.
First Fridays in Atascadero, Wednesday afternoons at the Pismo Beach Farmers Market, and the Santa Maria Downtown Fridays concert series also will feature diverse, talented local bands.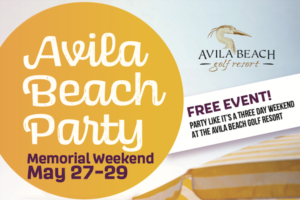 But the big news comes from Otter Productions: the annual Memorial Day weekend staple, Avila Beach Blues Festival, is getting a major reset. Now called the Avila Beach Party, it will feature myriad local musical talent all three days with no major headliner. And it will be free entry for everyone.
Shabang kicks off the local festival season with a two-day Live Music and Arts Festival featuring EDM, indie, and alt-rock bands May 5-6 at Dairy Creek Golf Course in SLO.
Of course, there's our preeminent outdoor venue in SLO County: lovely Vina Robles Amphitheatre, celebrating its tenth anniversary with a full slate of shows beginning with M83 next month.
Also, our Santa Barbara Bowl neighbors to the south kick off their spring/summer/fall season this month with the Chemical Brothers on Sunday, April 16.
Don't fret if traditional indoor nightclub shows are still your thing: The Siren, SLO Brew Rock, and the always-rocking Pour House in downtown Paso Robles plan to serve up a steady stream of headliners and tribute bands.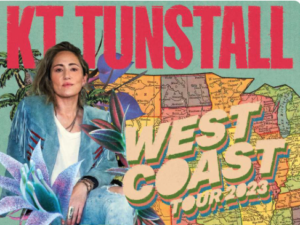 And Good Vibez Presents has lined up several concerts at the Fremont Theater, including popular Scottish singer-songwriter KT Tunstall on Friday, June 9.
Even the SLO International Film Festival has gotten the music bug with an MTV video showcase on Wednesday night, April 26, at the venerable Fremont Theater.
Broadway musicals remain a rare treat on the Central Coast and there's none bigger than Book of Mormon, which begins a three-night run at the Cal Poly PAC on Wednesday, May 17. The show is currently sold out, but you can check the Cal Poly Arts website for any additional ticket releases or for information on their day-of lottery.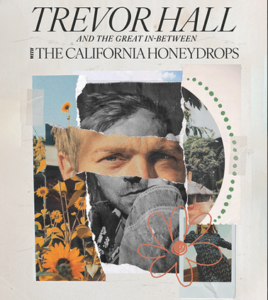 The Clark Center also wraps up its busy 2022-23 season with the popular Winter Dance Party on Saturday, May 6: it's a tribute to Buddy Holly, Richie Valens, the Big Bopper, and that infamous "day the music died," then Let's Hang On (a Frankie Valli tribute) two weeks later.
A few big names on Saturday, June 17, will usher in our even busier summer months: Trevor Hall and local faves The California Honeydrops perform at Avila Beach Resort. Then Rock Hall of Fame and R&B legends Earth, Wind & Fire headlines indoors at the Chumash Casino Resort in nearby Santa Ynez, which as of this writing is sold out.
Finally, a big shout-out to Baywood's Paul Irving, local musician with Zongo All-Stars and impresario, who produces a quarterly concert guide that's a must-have for local music lovers. If you miss Paul kayaking on the bay, look for him at weekend shows along the Central Coast, where you'll likely see his smiling face at more than a few.
:: Colin Jones