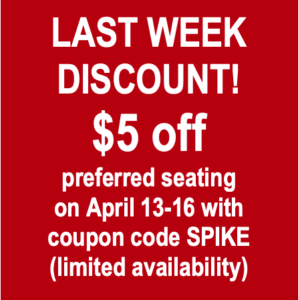 In Christopher Durang's Vanya & Sonia & Masha & Spike, Chekhov's iconic characters and themes are thrown into a blender and mixed together "with hilarious results."
Suzy Newman directs Tom Ammon, Katie Worley-Beck, Bree Murphy, and Jeff Salsbury in the title roles for SLO REP, onstage March 31 to April 16. Sabrina Orro and Kerry DiMaggio round out the cast.
The play follows Vanya and his stepsister Sonia, who have lived their entire lives in their family's farmhouse. While they stayed home to take care of their ailing parents, their sister Masha has been gallivanting around the world as a successful actress and movie star. A sudden visit from Masha and her twenty-something boy toy Spike puts the plot in motion, and according to the New York Post, "The show's a ton of fun even if you can't tell your Seagull from your Uncle Vanya."
The show is sponsored by the Bostrom Family, Susan Minker, and Marcia Scott.