A new children's book written and illustrated by a local author and set on the Central Coast is launching this weekend.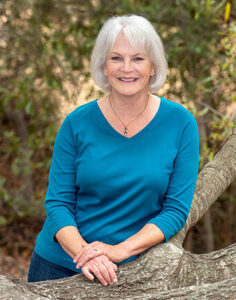 Debbie Noble Black will sign copies of her 237-page, newly-released Deetjen's Closet, written for kids ages 8-12, on Sunday, March 19 from 1 to 3 p.m. at the Garden Chapel behind Coalesce Bookstore in Morro Bay. The event includes refreshments, music, and prizes, along with an author talk and brief reading at 2 p.m.
Deetjen's Closet is subtitled "A Quest for Magic," but it weaves into its core six true vignettes about real-life people in California history. It follows 10-year-old Sara up to Big Sur in a desperate quest to prove magic exists, and help comes from some unlikely allies—ghosts of clothes worn by real historic characters.
Published by Coalesce Press, Deetjen's Closet is available at local independent bookstores, Amazon, and Barnes and Noble. Black says it's the first book in the series, with a second book, McMenamin's Closet, scheduled for release in October.