The vinyl record collection of the late San Luis Obispo sporting goods magnate Jim Copeland is slated to go to auction in April, a move that one memorabilia expert calls "a big, big deal."
Copeland, 80, passed away on April 25, 2022 in San Luis Obispo after a brief illness. Along with his brother Tom, Jim Copeland co-founded Copeland Sporting Goods in the early 1970s, eventually expanding to more than 50 stores in four states. The brothers sold the company in 2002.
The Copeland family has maintained a high profile locally through a series of new developments downtown, including Court Street, Downtown Centre, China Town, and Hotel San Luis Obispo.
The online auction of the Copeland vinyl collection, being handled through Heritage Auctions, is expected to take three years because of the extensive number of records involved.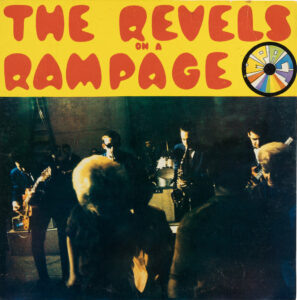 "People's heads would explode if we did it all at once," said Garry Shrum, director of entertainment and music memorabilia for Heritage.
Shrum, who ran a chain of record stores in California for 28 years, says that he had never encountered anything like the Copeland collection before the family contacted Heritage's office in Beverly Hills last year.
"People call us all the time and typically it's an average collection," says Shrum. "Here's some Beatles albums. Here's Led Zeppelin. Here's Captain & Tennille. Nothing that really goes to auction because it's just secondhand records. But this list came to me and my eyes popped out of my head at the quality of the selection. The jazz stuff on here, I'd say at least 65 to 75 percent of this jazz stuff listed I never had in my hands in my life."
The first 173 items of the planned 278 are already posted online with bidding scheduled to begin around April 17 and run for three weeks.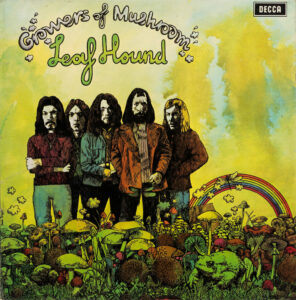 Featured albums so far include works by an eclectic group of musicians, including Buddy Holly, the Beatles, Sonny Rollins, the Hank Mobley Quartet, Johnny Burnette, and a mono promo copy of Bob Dylan's first album.
"A record collection like this has never come to auction," Shrum says. "It's the condition, the quality, and the particular copies he had. These are in frighteningly good condition and the listing is very detailed. Take a record. Jim Copeland had the mono copy. The stereo copy. The DJ promo copy. The still-sealed copy. The German copy. 'The Velvet Underground and Nico' is a very rare album. He had ten copies."
Copeland also owned an extensive baseball memorabilia collection that he sold in the early 2000s.
Shrum calls Copeland "a connoisseur of all kinds of different music. It was amazing to see all the stuff he was listening to. He was a classy high-end collector in a lot of disciplines."
Visiting the Copeland home in San Luis Obispo last year only reinforced the record dealer's initial perception. "He spent a lot of money on his sound system. The music room was unbelievable. Jim Copeland would lock himself in there for hours and just groove on tunes."