Anyone familiar with live music on the Central Coast knows who Vance Fahie (lead singer for iconic local band Resination) is. And any SLO City/YMCA family whose kids have taken recreation classes the past 20 years also knows Vance as a trusted, helpful instructor.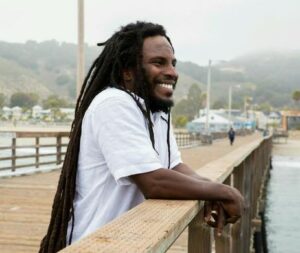 But about three weeks ago, Vance suffered several seizures and was rushed to the hospital for diagnosis and treatment. After numerous tests, doctors determined that he had a bad sinus infection that entered his bloodstream and morphed into sepsis. This very serious condition will require him to be transferred to Stanford for surgery as soon as possible.
And once again, the tight-knit SLO music community is stepping up to help its ailing brother with costly medical bills.
A benefit concert with 100% of ticket sales and donations going to Vance is being held at SLO Brew Rock on Saturday, March 4, beginning at 7 p.m. Tickets cost only $12 with attendees being treated to a great show featuring local reggae stalwarts The Kicks and True Zion.
So just like last Sunday in Los Osos, come out to The Rock near SLO Airport on Saturday night for a fun evening of live music and an even better cause.