Tommy Castro and the Painkillers: at The Siren January 21
I don't really have to say it but I will anyway: the last three years were not good, especially for the live entertainment industry. But alas, there were signs in 2022 that brighter days lie ahead. For the lively Central Coast live music scene, that equals some serious welcome news.
I've lived in many parts of the state in my 61 years but have never experienced the community and energy that SLO County offers. Certainly, much of that occurs in the festive summertime with warm North County nights and abundant outdoor concert options.
But don't fret if you miss dressing up, tapping your toes, and grooving to some catchy beats: winter 2023 will not disappoint. Where to begin?
Well, let's check our main venues for local concerts.
Fremont Theatre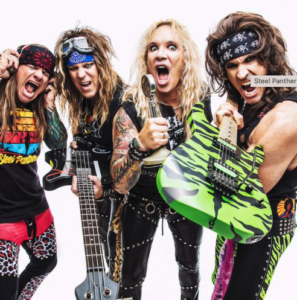 The venerable Fremont Theatre in SLO is one of the coolest places around to see a show: huge stage, room to dance up front, and solid acoustics. Good Vibez Presents out of Monterey County is the venue's main promoter and they're starting the new year off loud and proud with Steel Panther, an infectious 1980s heavy metal cover band on Saturday, January 7.
Whether it's Yachtley Crew or Paso's finest, High Voltage, tribute bands have taken the county by storm. As Monte Schaller from The Siren in Morro Bay recently told me, "People really love the nostalgia." With that in mind, a very authentic Grateful Dead tribute band, The Dark Star Orchestra, plays on Tuesday, January 31. They actually recreate a live "Dead" show from the archives, so every performance is different. And boy can they jam.
February 6 is reggae king Bob Marley's birthday, so check out his talented son Stephen Marley, who will perform a mix of originals and reggae classics there on Saturday, February 18.
The Siren
Speaking of The Siren, in just a few short years since opening in 2016 they have quickly become the go-to spot for live music: locals, tributes, and headliners alike. Schaller, The Siren's booking manager, has the pulse of our local music scene and it shows with their free showcase of Central Coast bands on weekend afternoons.
Country music folks listen up: The Highwayman appears on Saturday, February 4, recreating the legendary mid-1980s Highwaymen shows of Waylon, Johnny, Willie and Kris.
SLO Brew's The Rock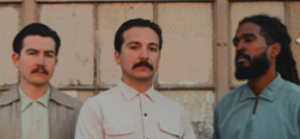 SLO Brew's The Rock near the airport is the newest nightclub on the scene but Ryan Orr consistently books a diverse mix of musicians and bands. Soul/R&B newcomers Thee Sacred Souls, presented by FolkYeah, play two back-to-back shows February 14-15, while alt-rockers The Stone Foxes, whose songs are featured on several TV shows and who now perform as a duo, hit the stage a few days later on Friday, February 17.
Clark Center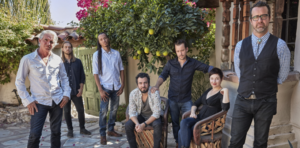 The tribute train keeps chugging along with a salute to LA folk rock by Live from Laurel Canyon on Saturday, January 21. The friendly Arroyo Grande theatre has definitely perfected the high-end, high-production value tribute shows, which continue in the new year with Islands in the Stream (a tribute to Dolly Parton & Kenny Rogers) on Saturday, February 4, the Everly Brothers Experience on Sunday, February 12 and Riders in the Sky celebrating western music heritage on Saturday, February 18.
The Hillbenders' appearance on Saturday, March 4 promises a wild night of originals and countryfied "Who" covers. Yep, you read that right.
Performing Arts Center SLO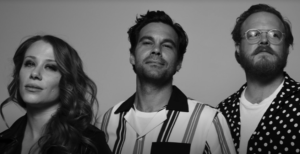 It's hard to believe they've been around nearly 50 years, touring endlessly, but popular east LA roots rockers Los Lobos return to the Central Coast for a midweek performance on Tuesday, March 14.
Both shows are presented by Cal Poly Arts, with new director Molly Clark continuing its tradition of eclectic, diverse live entertainment.
So, I guess if you can't find something cool and entertaining to check out on the Central Coast the next few months, there's always Netflix.