This event has ended. To support current and upcoming events, please visit the organization's website for more information.
---
The San Luis Chamber Orchestra presents a concert featuring the works of Wolfgang Amadeus Mozart on Sunday, October 23 at 3 p.m. at Trinity United Methodist Church in Los Osos.
Mozart's Overture to Don Giovanni and his Symphony No. 41, "Jupiter," will be performed, as well as the "Sinfonia Concertante for Violin and Viola" featuring soloists Sarah and Hannah Girges.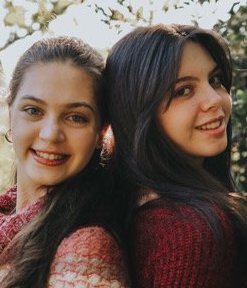 Sarah Girges, a 17-year-old high school senior from the state of Washington, has been a musician since the age of five. She is a member of the Maple Valley (WA) Youth Symphony Orchestra's elite strings ensemble, and is also a pianist who has entered and won numerous competitions including Musicfest Northwest where she won five gold medals.
Sarah and her sister Hannah Girges have played as guests on Spokane Public Radio. Hannah, who is 15, is principal violist for the Maple Valley Youth Symphony Orchestra and is currently a violist in the Seattle Youth Symphony Orchestra. She has competed in numerous music competitions, winning first prize in the Charleston International Music Competition.
The San Luis Chamber Orchestra is a community orchestra providing opportunities for amateur musicians to rehearse and perform live orchestral music. A minimum donation of $15.00 at the door is requested.