September is Library Card Sign-up Month, when libraries nationwide join the American Library Association to remind parents, caregivers, and students that signing up for a library card is the first step on the path to academic achievement and lifelong learning.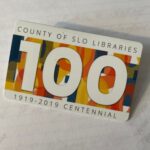 A library card opens up a world of learning and is one of the most cost-effective back-to-school supplies available.
Through access to technology, media resources and educational programs, a library card gives people of all ages opportunities to pursue their dreams, explore new passions and interests, and find their voices.