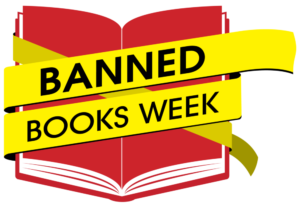 Banned Books Week is an annual event celebrating the freedom to read. Yes, it's a thing! This year's iteration will be held September 18-24 with the theme "Books Unite Us. Censorship Divides Us."
Launched in 1982 in response to a sudden surge in the number of challenges to books in schools, bookstores and libraries, Banned Books Week highlights the value of free and open access to information. It brings together the entire book community—librarians, booksellers, publishers, journalists, teachers, and readers of all types—in shared support of the freedom to seek and to express ideas, even those some consider unorthodox or unpopular.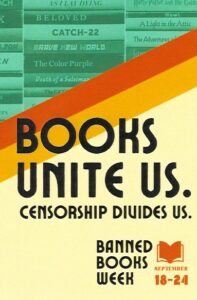 The SLO County Public Library is celebrating by offering Banned Books Week stickers and buttons at your local library branch all week long. If you can't make it to your branch, be sure to check out a book or a movie from the library's reading and viewing guides.
The American Library Association's Office for Intellectual Freedom compiles lists of challenged books as reported in the media and submitted by librarians and teachers across the country. Here's the list of the Top 10 Challenged Books of 2021.