Photo: Deanna Bailey
Join conductor Randy Schwalbe and the Atascadero Community Band for a lively, toe-tapping performance at the Pavilion on the Lake in Atascadero on Sunday, December 11 from 2:30 to 4:30 p.m.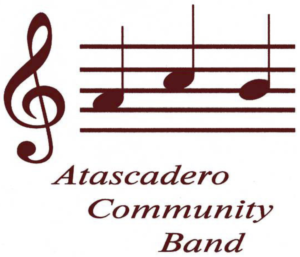 The band will be playing all of your favorite holiday tunes—from "Sleigh Ride" to "The Nightmare Before Christmas" to "O Tannenbaum" to "Star of Wonder"— so you'll be ready for lights, trees, and perhaps even a bit of snow. There's even a Christmas sing-along planned.
The Atascadero Community Band has remained true to its original mission and purpose of promoting the public appreciation of band music, providing a venue to assist and advance local musicians and benefit other local charitable and educational organizations via band music concerts.
The content of the music is of a diverse and entertaining nature, and the band is 100% dependent on the generous financial contributions of its loyal and appreciative audience. Many of the band's members have participated for more than 30 years. As a nonprofit organization itself, the band has raised monies for many charitable organizations over the years, including The Atascadero Printery Foundation, the Women's Shelter, Hospice Partners of the Central Coast, Toys for Tots, and the Food Bank.
All donations from this concert will benefit El Camino Homeless Organization (ECHO).