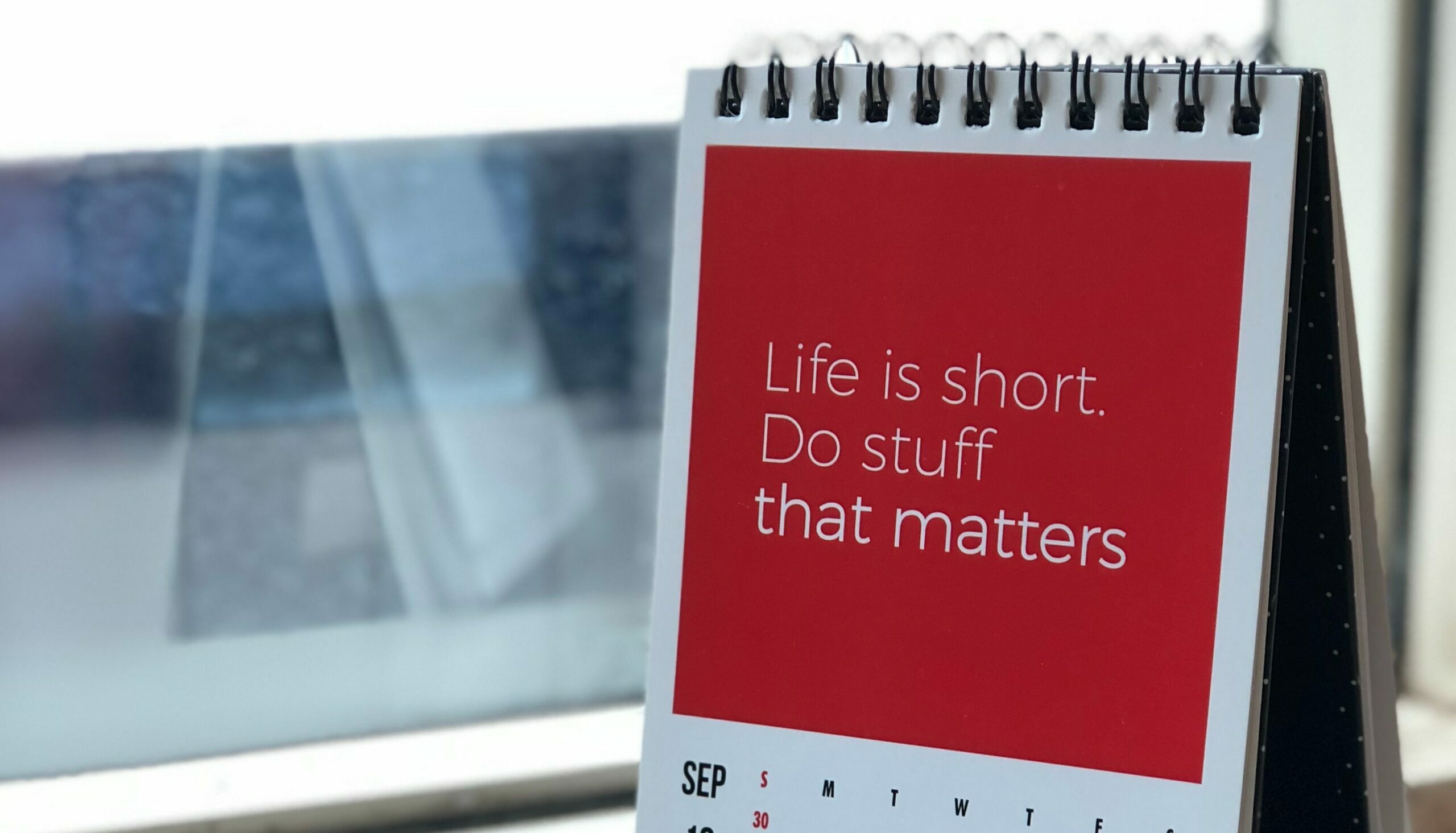 ---
Peruse Upcoming Events Featured in SLO Review
>>>> HERE <<<< 
---
Following are a selected number of events, exhibits, episodes, and creative opportunities curated especially for your consideration in the coming week.
---
---
Week of December 5-11, 2022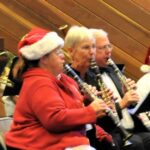 December 11, Atascadero — Join conductor Randy Schwalbe and the band for a lively, toe-tapping performance of holiday tunes (including a Christmas sing-along) at the Pavilion on the Lake from 2:30 to 4:30 p.m.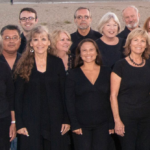 December 11, San Luis Obispo—Kick off December with a "Holiday Traditions" treat from Vocal Arts Ensemble: a concert featuring a dozen holiday tunes at the Harold J. Miossi CPAC at Cuesta College. Enjoy a Christmas sing-along, too!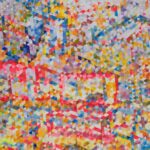 Through December 16, San Luis Obispo — More than two dozen bright, complex abstract paintings by Los Angeles artist Joshua Aster are featured in an exhibition at Cuesta College. Aster says that painting them "has been a meditation on memories, hopes, patterns, love, and fears . . ."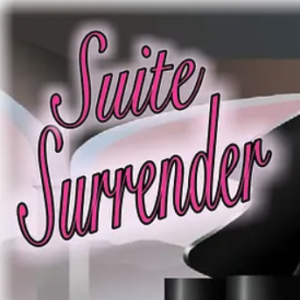 Through December 18, Morro Bay— It's 1942, and two of Hollywood's biggest divas have descended upon the luxurious Palm Beach Royale Hotel. Mistaken identities, overblown egos, and double entendres ensue in a classic farce written by Michael McKeever and directed by Kelli M. Poward.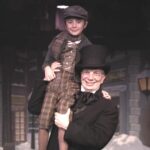 Through December 31, Oceano — A triple-play of all your holiday favorites! A heartwarming "Christmas Carol" inspiring Ebenezer Scrooge's transformation through forgiveness, charity, and love; a fractured fairytale opera parody "Hansel and Gretel"; and the Melodrama classic Holiday Vaudeville Revue.
San Luis Obispo Botanical Garden: Nature Nights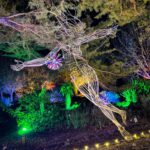 Through January 8, San Luis Obispo
— An interactive sensory experience that allows individuals of all ages to connect with lighted space, nature, and the botanical garden as a resource for all to enjoy. Take a walk this winter in a Central Coast wonderland.
San Luis Obispo Museum of Art: Home/Work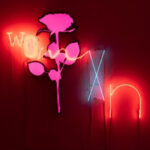 Through March 5, San Luis Obispo — The works of 14 artists embrace questions of how we achieve balance in our entangled lives of domesticity and productivity. They reflect on the complex entanglements of home life, working life, and the often unseen labors that have emerged in a pandemic era.
---
To find a wide range of events and happenings in SLO County during the coming week, please peruse these online listings:
---
---
Earlier Recommendations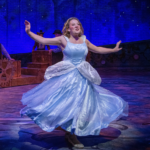 Through December 23, Santa Maria — The Broadway adaptation of the classical musical opens PCPA's 59th season. The epitome of the rags to riches story, it's full of some of Rodgers and Hammerstein's most lyrical songs, including "Ten Minutes Ago," "Impossible," and "In My Own Little Corner."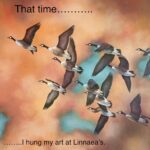 November 18, San Luis Obispo —Artist Lynnelise Hessler is holding a two-hour art reception (with snacks!) at Linnaea's in downtown San Luis Obispo on Friday, November 18, from 6 to 8 p.m.
The Great American Melodrama: Scary Poppins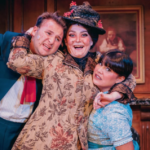 Through November 12, Oceano — It's the final weekend to see performances of the Melodrama's most requested show. Director Katie Worley Beck has assembled probably the funniest batch ever of top-notch multi-talented actors who, under her able direction, milk almost every scene and situation for the most laughs.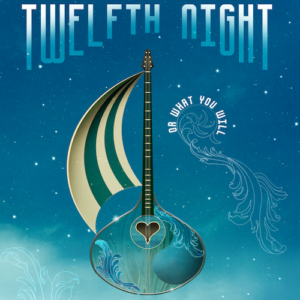 November 10-12, San Luis Obispo — One of William Shakespeare's most successful comedies and one of his most performed plays is on stage at Spanos Theatre for a final weekend. The tale of a woman who disguises herself as a man and gets mixed up in the courtship of two local aristocrats hilariously upends traditional and modern conventions of romance and gender roles.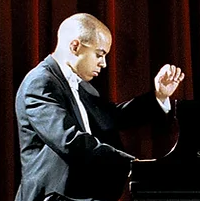 November 6, San Luis Obispo — The pianist and composer is featured in a recital at the PAC San Luis Obispo featuring one of his own compositions, Acabris! Acabras! Acabram!, as well as works by Joseph Bologne, J.S. Bach, and Ludwig Van Beethoven.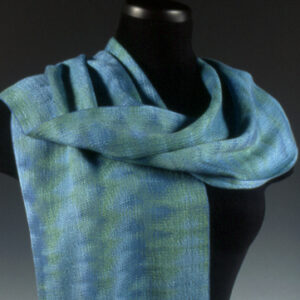 November 4-6, Atascadero— Items for sale and on display at the Strawbale Barn in Atascadero are handcrafted by guild members, many of whom are nationally-known weavers. You'll find scarves, hats, shawls, ruanas, jackets, vests, and sweaters, as well as jewelry made from fiber, metal, and beads. Enjoy displays of different types of weaving and spinning, with demonstrations and opportunities to try weaving and spinning for yourself.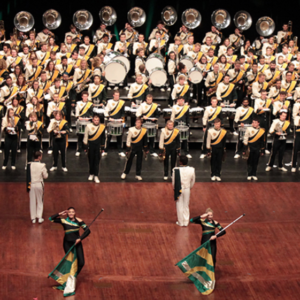 November 4, San Luis Obispo — Nearly 300 students from Cal Poly's Wind Orchesta, Wind Ensemble, and Mustang Band perform at the annual event in Miossi Hall of the Performing Arts Center.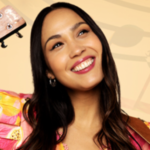 October 30, San Luis Obispo — Cal Poly Arts (San Luis Obispo): Somos Amigos. An afternoon of fun for the whole family, beginning with Dia de los Muertos and Halloween activities in the lobby of the Performing Arts Center. Enjoy a highly interactive bilingual concert with the kids dancing and singing along in Spanish and English.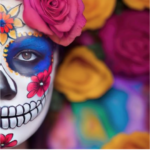 October 28, San Luis Obispo — Celebrate Day of the Dead with a screening of the film Coco and other free, family-friendly activities celebrating Latinx heritage and traditions, including ofrendas (altars) and craft activities. Co-sponsored by the Latina Leadership Network, Diversity Coalition SLO, and the Cuesta College Ethnic Studies Department.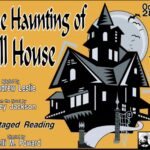 October 28-30, Morro Bay — A staged reading of F. Andrew Leslie's play (from Shirley Jackson's novel), a chilling and mystifying study in mounting terror in which a small group of "psychically receptive" people are brought together in Hill House, a brooding, mid-Victorian mansion known as a place of evil and "contained ill will."
San Luis Obispo Repertory Theatre: Red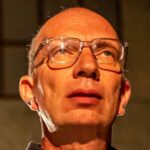 October 27-30, San Luis Obispo — It's the final weekend for performances of the 2010 Tony Award winner for Best Play that takes us into the mind of abstract expressionist Mark Rothko, for whom paintings are "pulsating" life forces and art is intended to stop the heart.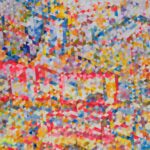 October 27, San Luis Obispo — The opening reception, from 4:30 to 7:30 p.m., for abstract painter Joshua Aster's exhibition at the gallery on the Cuesta College SLO campus features an artist talk from 6 to 7 p.m. in Room 6304 as well. You can also live stream the event.
Cambria Center for the Arts: Our Town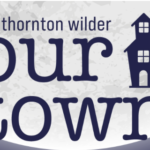 Through October 23, Cambria —Thornton Wilder's Pulitzer Prize winner introduces us to the town of Grover's Corners, "a town like any other." But don't let its plain trappings fool you; if you've never seen the play live, now's your chance to discover its life lessons for yourself some 80 years after it was first performed.
San Luis Chamber Orchestra:
Mozart

October 23, Los Osos— Support your local music makers as well as young musicians. This all-volunteer orchestra under the musical direction of Mark Kovacs presents a pleasant Sunday afternoon filled with the music of Mozart and featuring two up and coming string players.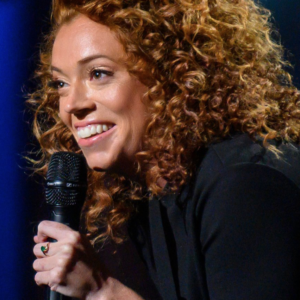 October 21, San Luis Obispo — One of the most influential voices in the comedy landscape comes to the PAC. Will she make local headlines to match the buzz she created at the 2018 White House Correspondents Dinner? Even if she doesn't, the contributor to "The Daily Show with Trevor Noah" is sure to entertain.
Cuesta Drama Department:

Costume Sale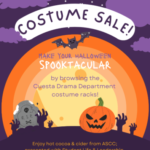 October 19 & 20, San Luis Obispo — Create your most spooktacular look this Halloween by browsing accessories, vintage clothing, and costumes at super affordable prices from 11 a.m. to 3 p.m. at the Arts Plaza in front of the Cuesta College Cultural and Performing Arts Center.  (Enjoy hot cocoa and cider , too!)
Opera San Luis Obispo: Carousel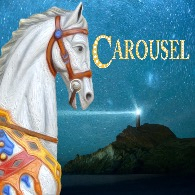 October 15 & 16, San Luis Obispo —The New England sea air is set to descend on the PAC in this spectacular full production of a classic Broadway hit directed by Zach Johnson. The company promises expansive sets and costumes, ballet, chorus, and an internationally acclaimed leading cast, all accompanied by the full OperaSLO Grand Orchestra conducted by Brian Asher Alhadeff.